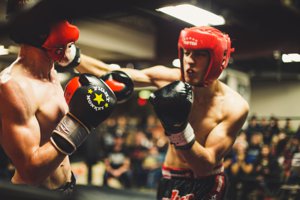 Buying real estate in Chittenden County feels a little bit like a Black Friday Sale (without the low prices) – only serious buyers show up and get ready to throw some elbows. But, before you get your war paint out, let's talk about positioning. Positioning yourself properly in this market is going to be key to successfully securing your next home. So, think through these items prior to falling in love in your next home:
1.) Financing: If you can pay cash, this is a "cash is king" market. A cash position could out-leverage higher competing offers – so open up those pockets (just remember, you will need to show you have sufficient funds when making an offer). But, if you're like most buyers, you will probably be seeking financing. Be sure you are pre-approved for a mortgage prior to looking at properties. In this market, a pre-approval letter should accompany any offer to ensure you are a "ready and willing" buyer.
2.) Current Homeowners: If you are a current homeowner, you'll be competing with buyers who may not have a property to sell. You should discuss your position with your Realtor. Sometimes, it makes sense not to include "Contingent Upon Sale" in your offer. If you do need to sell your home prior to purchase, you should have your property on the market before making any offers – and ideally, it should be Under Contract. This shows any Seller that you are well on your way in the moving process.
3.) Contingencies: If you're in competition, remember that less is more. Sellers are looking for offers with fewer contingencies (i.e. Financing, Inspection, Appraisal, etc). Talk with your Realtor about which contingencies you definitely should have, and which you might be comfortable leaving out.
4.) Offer: Home prices have inflated over the last year with such little inventory, and it is common to see offers that are above asking price. It's important that you are shopping in the right price range – so instead of shopping at the top of your price point, you may want bring your price point down slightly – that way, if you need to stretch, you can go above asking price.
5.) Act Quickly: Days on market (DOM) are at an all-time low. If you've done your homework ahead of time and have a good Realtor by your side, you should feel confident acting quickly if you walk into the home of your dreams. Time is of the essence, and we often counsel our sellers that the first offer is often the best offer – so act quickly if you can!
6.) Resilience and Patience: It's likely you will not get the first home you make an offer on. This is where you need to draw on your resilience and patience to stay in the market and keep going. There are plenty of homes out there, and more than one can be right for you. Stay in the game, and keep looking.
As a buyer, it's important to have the proper counsel to understand the buying process and market conditions. Our Real Estate Associates believe that informed clients are the best clients. We'd love an opportunity to talk with you about your real estate needs. Contact us to set up a Buyer's Consultation.